You lost. Congratulations!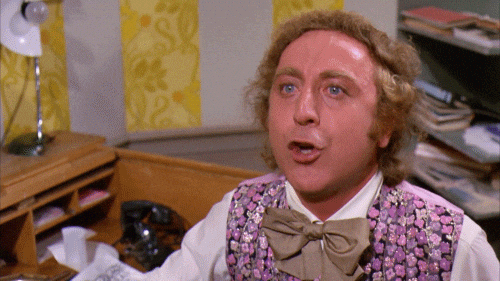 Note: I am still at least a half-dozen blog posts behind here, sorry. The week since school has let out has been literally insane. Promise I'll get caught up soon.
What I do want to share about today however is a fantastic, unexpected and inspiring tale of passion, persistence and courage involving two 7th (now rising 8th) graders, Kayla C. and Haley D., shown below.
Our story begins on Wednesday, June 15th, the second to last day of school. It was the day 7th graders would learn which three design teams Thomas Jefferson University Hospital would pick to have their capstone project inventions – devices intended to make hospitals less scary for kids – made into real, functioning products.
Since there were 45 teams in the entire 7th grade, and only three would be chosen, it was clear there would be many disappointed children. (This is the real world, everyone doesn't get a trophy, right?) When Mr. Robbins began his announcement, I was in my room with about a dozen 7th graders – none of whom that would end up being selected – and I got to witness their reactions personally. It was utterly heartbreaking. At that moment, I hated the project, I hated myself, and I hated that something I was responsible for hurt them so much.
Of course in a few minutes the selected teams came bursting into my room, overjoyed, ready to be interviewed by the Current, our local newspaper. (I have a blog post coming about these kids and their experience at Jefferson on Monday June 20th. But this post is about Kayla and Haley.)
Fast forward to the end of the day … Kayla, above, came into my room, and she wasn't just upset her team's idea wasn't selected – she was ANGRY. Not at all disrespectful, but, SERIOUSLY MAD. She didn't understand; their product, she felt, was completely outstanding, important, unique, and deserved to be chosen at least as much as the others.
Mr. Robbins immediately offered his encouragement. "Don't give up!" It seemed to have no effect; she was nonplussed. We talked for a few more minutes about the importance of persistence in life. I used the example of J.K. Rowling's now-infamous Harry Potter rejections. She appeared to listen, just barely, then quietly left.
I honestly thought that would be the end of it.
I was wrong.
Within a few hours, we would learn that she went home, called Shore Medical Center in nearby Somers Point, determined who she needed to talk to, explained the invention, then secured a commitment to present it to a team of medical professionals! Then she, along with her teammate Haley, did just that – on Friday, June 24th!
They were nervous, sure – but they'd listened to our advice to really think the idea through, do research, and come prepared. They did and they were! The conversation shown above, as everyone brainstormed ideas and possible use cases that weren't previously considered – was truly a thing of beauty. These 7th (rising 8th) grade students were completely holding their own in a business meeting with adults they'd just met.
In meeting THEY secured.
About a product THEY invented.
And a cause THEY cared about.
Just let that sink in for a moment.
There is much I can't say about this project at this point, as this situation is emerging and will evolve over the coming weeks and months. Where will it lead? How far will these kids take the idea? Will the invention ever see the light of day?
We don't know yet. But what we do know is that these students are living, breathing, powerful examples of our program manifesto, shown above.
CARE. THINK. DESIGN. ACT.
It's what we do and why we do it.
It's what THEY did and why they DID IT.
More to come…